Welcome
Creating Amazing Events
Planning event that is unique to you is the Main Objective at Pearl Events.
We want to make your event one that is extraordinary, unforgettable and above all one that is personal to you.
We want to hear your dream and then make it come true. We want to relay you message through a creative delivery.
So others can experience the event through your vision. Let us work with you to turn your dream into a beautiful story.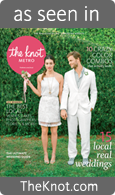 CREATIVE PLANNING + DESIGN
Life seems to move at a fast pace these days. Often we get caught up and forget to take pause for the special moments. Pearl Events is here to help you celebrate those special moments in life…the "milestone "moments. Knowing that each person is unique our approach is to listen to your ideas and create a plan that will match it. Every wedding and event is thoughtfully planned out and designed with a specific vendor team carefully chosen for each client.